Forms of payment

Jaman art has enabled secure and direct sales via the Internet in a very simple way tailored to the customer.
We have at your disposal the following forms of payment:
1.Payment on Receipt (for shipment in Croatia)
This options allows you to pay the painting or some other product after it has been delivered to your home address. In the case that at the moment of delivering of painting or other product no one is found on your address, the courier will leave you a message about arrival of your shipment and where you can take over it. In the case of that you are not satisfied with the shipment, you can send it back to our address in a period of 30 days. Our priority is your satisfaction with our products.
2. Payment with credit cards:
American Express, Visa, MasterCard, Diners, Discover and Maestro
American Express and Diners Up to 12 months interest free installment payments.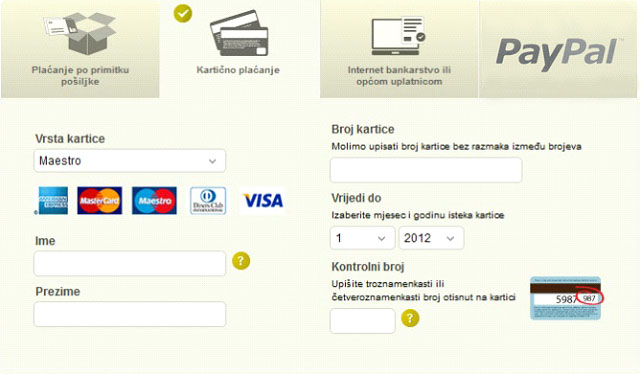 3. Internet banking
If you choose this way of payment you will receive to your email address a quote with all necessary informations for payment, including the account number to which you should pay the value of the order. Payment can be made using internet banking or the way you normally pay your bills - through banks, post offices, Fine, etc. Upon receiving payment, we will send you the ordered products.
1. Informations for payment directly to the bank account or internet banking:
JAMAN
craft for production and trade
Šubićeva 3, 21000 Split
IBAN: HR9124070001100627539
2. If you make the payment from abroad:
Name: JAMAN craft for production and trade
Address: Šubićeva 3, 21000 Split, Croatia

Bank address:
Domovinskog rata 61, 21 000 Split,
Croatia.

Name of the bank:
OTP banka d.d.
SWIFT: OTPVHR2X
IBAN: HR9124070001100627539